Level 1: suitable for beginners
SEW FOR ME – TUESDAYS AND THURSDAYS 10-12.30 pm ( every week).
£25 PER SESSION
PAY AS YOU GO CLASSES TO LEARN/IMPROVE ANY SEWING SKILL FROM FASHION TO FURNISHINGS OR JUST PURE FUN! Guidance will be given in choosing suitable fabric prior to booking.
Bring a pattern and fabric and learn all the processes from pattern laying to finishing off for a professional look.

Come to do just a part of or finish off a project. e.g learn how to insert a zip in a dress, come to do buttonholes on an automatic machine, attach an edge around a quilt etc…

PLEASE CALL 07785532353 TO BOOK A PLACE
£10 an hour, £25 FOR 2.5 HOURS
SEWING MACHINE BEGINNERS – INTRODUCTORY COURSE. £25. Saturdays 10-12pm. Maximum numbers -4
Saturday 9th October
Saturday 11th December
SPACES ARE LIMITED TO 3 or 4 TO ENSURE QUALITY TEACHING AND GUIDANCE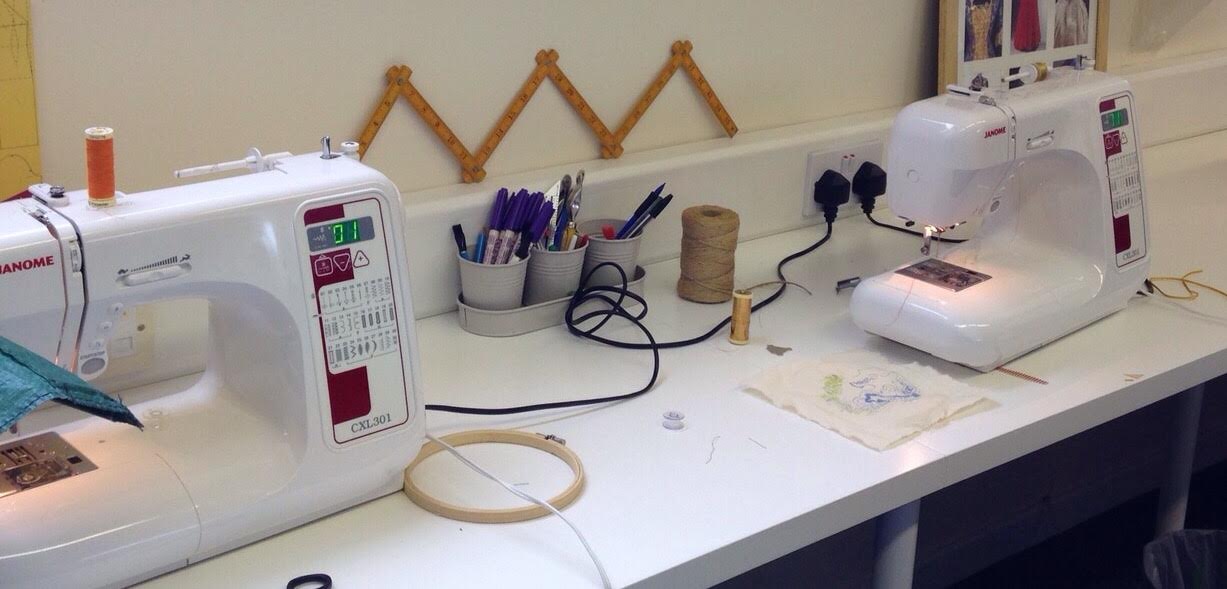 Children are welcome at these workshops.
A 2 hour class to learn the basics of using a sewing machine – how to thread up, sewing a straight line , stitching curves and corners, sewing a seam, hems and setting patterns on the machine and many useful little tips for making your sewing life easier!
Book with a £5 deposit
FINDING YOUR FEET – Saturday 30th October 10am-12pm. £30
A class to learn all about the basic feet attachments for your sewing machine. You will cover how to attach and change the feet successfully and how to use the zipperfoot and buttonhole foot .Samples will be made to take home with you and all fabric and zips/buttons included in the price.
Book with a £5 deposit.